Professional Gutter Cleaning: One Less Chore On Your To-Do List
Looking for the best gutter cleaning in the Warsaw area? Hallstrom Exterior Clean is here to help!
In addition to gutter cleaning, our business offers a variety of power washing services that let you cleanse and restore your exterior surfaces. Check them out below:
House Washing
Patio Cleaning
Fence Cleaning
Deck Cleaning
Concrete Cleaning
Driveway Washing
So be sure to contact our team today to learn more about how you can schedule gutter cleaning and other power washing services for your home.
How Downspout Washing Protects Your Property's Foundation
Your home's gutter system is prone to a lot of issues and potential damage if left alone and unmaintained. Exposure to the elements and debris can cause some serious clogging within your gutters. If these clogs are left alone, the water begins to pool up in the gutter system and run down the exterior walls of your home, seeping into your home's foundation.
Water in the foundation of your home is never something you want. This can cause serious structural damage and harm the integrity of your home. An easy way to prevent this is gutter cleaning.
Let Our Professionals Handle Your Downspout Wash Outs Problems
Since your gutter downspouts are typically the problem areas when it comes to clogging, let the professionals handle it from start to finish. We know that it can be tempting to want to DIY gutter cleaning all on your own. You may think that you might be saving money and being a more proactive homeowner.
In reality, DIY gutter cleaning will only lead to more problems on your end. By letting the professionals handle gutter cleaning for you, your gutters will operate as intended while keeping you safely on the ground.
---
Frequently Asked Gutter Cleaning Questions
We know that you may have some questions about our gutter cleaning service. We have listed our most frequently asked questions below. If you don't see your question or concern addressed, please contact our team today.
In order to properly maintain the health and quality of your gutter system, it is advised that you invest in gutter cleaning at least once per year. This helps prevent serious accumulation of debris that causes clogs.
Our gutter cleaning is better than your DIY efforts because of the experience and equipment that we have. We know exactly how to manage the service in this task, and you would not be able to do so as easily and quickly. There are also certain health and safety risks involved that you don't necessarily need to take on all on your own.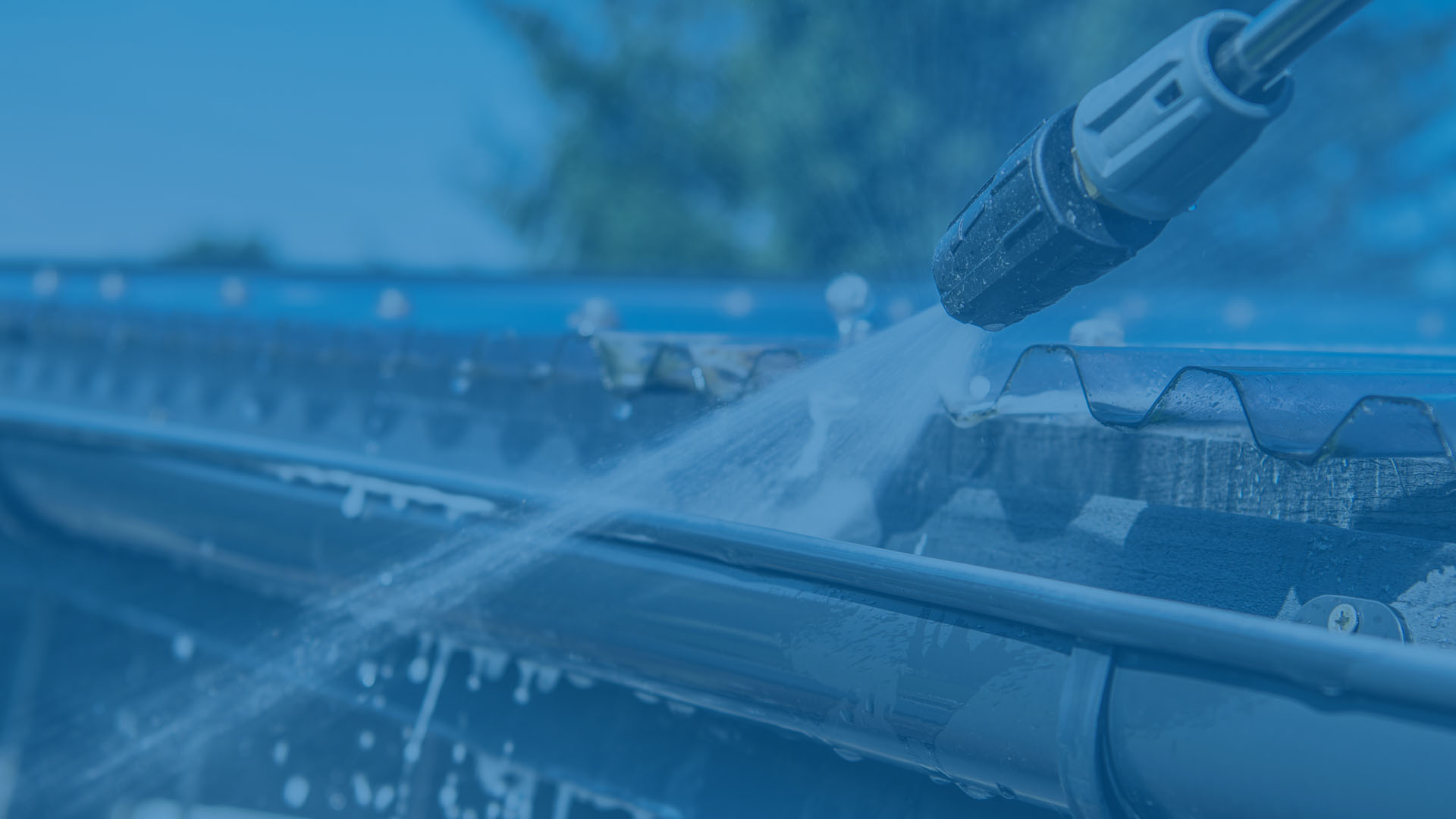 DON'T WAIT! CONTACT Hallstrom Exterior Clean FOR YOUR NEXT PRESSURE WASHING PROJECT!